17 Nov 2022
This was a tough decision: Decatur is closing.
We had an amazing two and a half years in Decatur, but our doors will close on 12/23. Our flagship Brookhaven location will continue to welcome all of our neighbors with wide, open doors! Check out our inventory reduction sales below.
We are so grateful for the time we had with all of our lovely Decatur neighbors. We truly hope that you will continue to be part of our Nuts 'n Berries family in Brookhaven. Our mission will always be to provide you with the knowledge you need to make the best decisions for your health.
A special message from Maya LaRue:
A note directly from owner, Mari Geier: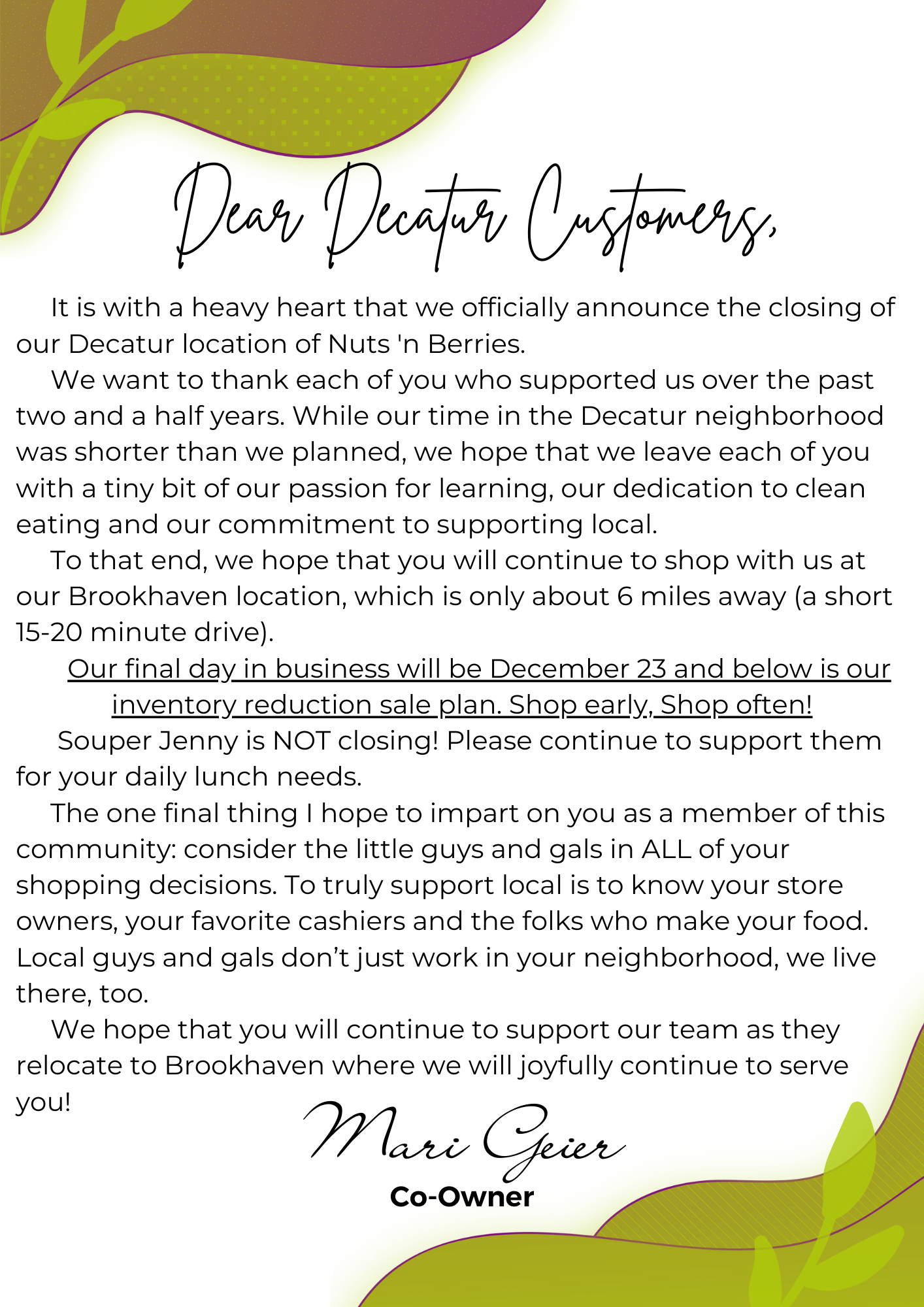 Upcoming DECATUR Sales: