Add your review
Review Luna Extra Strength, 1500mg 1oz
Luna Extra Strength, 1500mg 1oz
$149.99
($149.99 Incl. tax)
Luna Extra Strength Full Spectrum Hemp Extract: 1500mg / 1oz



Our Luna Extra Strength Full Spectrum Hemp Extract is based in a smooth blend of Organic MCT Coconut Oil and Organic Sunflower Seed Oil providing a higher level of supplementation with 2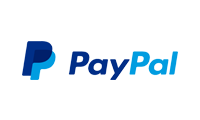 Luna Extra Strength Full Spectrum Hemp Extract: 1500mg / 1oz
Our Luna Extra Strength Full Spectrum Hemp Extract is based in a smooth blend of Organic MCT Coconut Oil and Organic Sunflower Seed Oil providing a higher level of supplementation with 25mg of CBD in just a half dropper!   The clean citrus flavor leads to an uplifting experience day or night.
A great value at three times the concentration of our Original oil and only twice the price!
Each bottle contains 1500 mg of cannabidiol (CBD) in addition to a wide array of other cannabinoids and terpenes in every 1 fluid ounce or 30 ml of oil. Approximately 60 servings: 1/2 ml = ~25 mg CBD.
Approximately 60 servings: 15 drops (1/2 dropper) = ~25 mg CBD.  Drop under tongue and hold for up to 60 seconds.
It may take up to two weeks to find the right serving size for your body. Have patience.
0 stars based on 0 reviews