Upcoming Events and Workshops
Upcoming Events and Workshops
Check it out:
---------
Beat Your Holiday Stress With Cannabis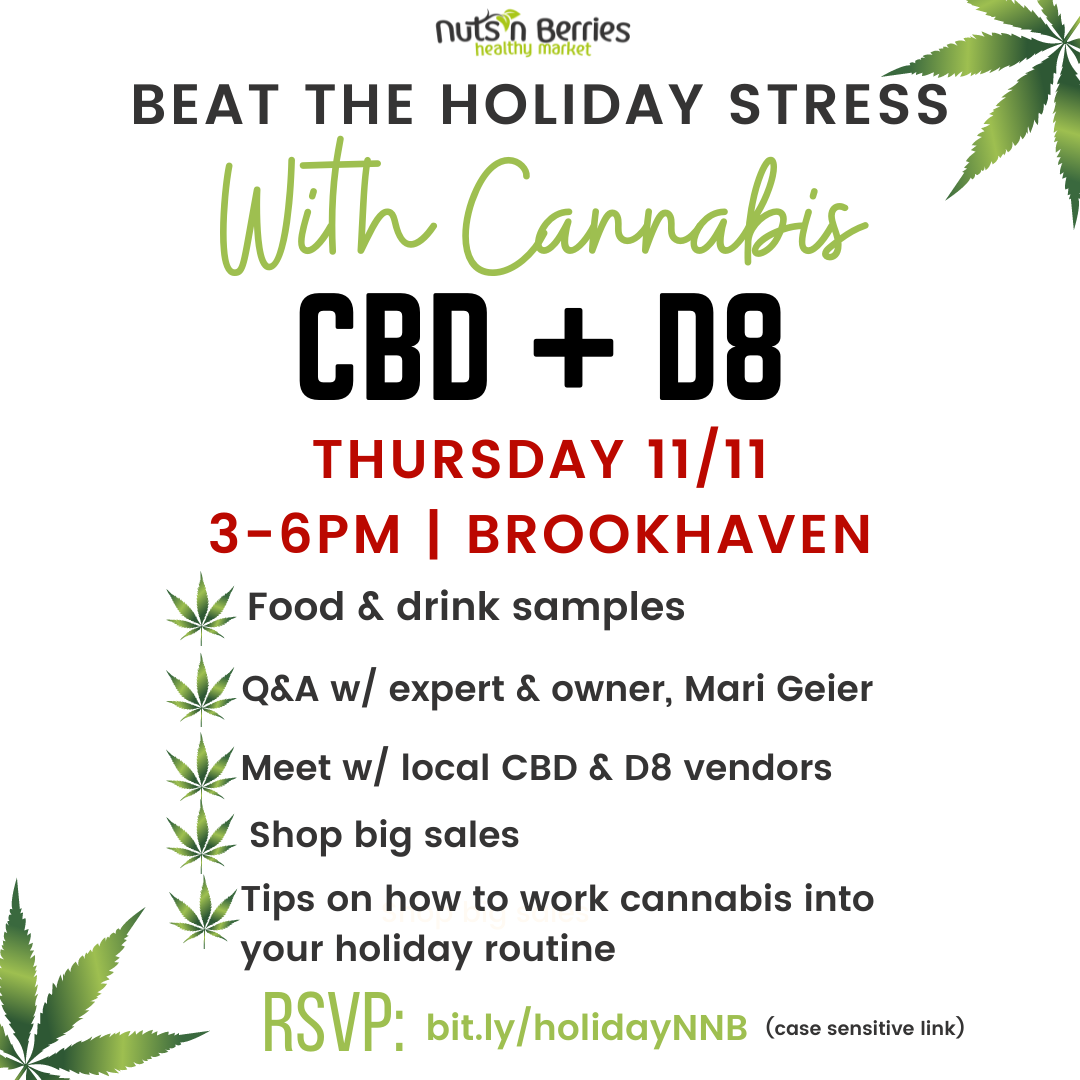 Whether you're new to CBD or D8, a pro or just interested, we invite you to join our event on Thursday, November 11 to try the best products on the market, get all of your questions answered and meet local CBD & D8 vendors! Plus, we'll have an amazing, super-sale you don't want to miss.
Cannabinoids, like CBD and D8, act on several receptors in our bodies, known as the endocannabinoid system. Some of those receptors are located in areas that contribute to the regulation of our bodies' ability to manage stress through the central and peripheral nervous systems. So, how exactly can CBD & D8 help your body manage stress this holiday season and what products do you actually need? Come find out!
It's free! Come anytime from 3-6PM at the Brookhaven location: 4274 Peachtree Road NE, Brookhaven 30319.

Ongoing In-Store Promotions:
Social Check-In: 5% off purchase with proof of Facebook or Instagram check-in/tag.
BYOB(ag): Donation given to your charity of choice (3 selections offered) every time you skip the bag!