Add your review
Review Buried Treasure ACF, 16oz.
Buried Treasure ACF, 16oz.
$22.49
($22.49 Incl. tax)
Buried Treasure™ ACF formula combines high-quality herbs, plant-based naturally sourced vitamins and minerals to support a healthy immune system. ACF Fast Relief is a high-potency fast-acting liquid seasonal immune support supplement.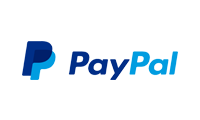 5 stars based on 4 reviews
25 Feb 2019
Maria
Kicked my cold away! Took 3 shots and I felt great the next day!
21 Feb 2019
Andrea
I love this product !!! I'll order it again.
21 Feb 2019
Monica Mora
Monday morning I woke up feeling AWFUL! I went into Nuts 'n berries that evening and they suggested ACF. At first I wanted to throw up because it does not taste good but its now Thursday and I'm feeling 100% better! I've been taking 2-3 shots of this everyday. Finally didn't wake up nauseous, or with a headache and my cough is GONE!
21 Feb 2019
Maria
WOW! This stuff is magical! Haven't gotten sick all winter