Add your review
Review Luna Pet Oil, 1oz
Luna Pet Oil, 1oz
$59.99
($59.99 Incl. tax)
Does your pet have anxiety or seem stressed? How about arthritis or difficulty resting? Time after time clinical studies have shown CBD to be extremely effective in animals and here at Luna CBD we have seen this first hand.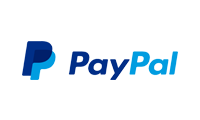 Luna has created a wonderful option for your pets containing their organic cold-pressed hemp seed oil and their original full spectrum hemp extract, so clean even humans can take it!  The strength has been modified for pet use and all you need to do is drop it directly into your fur baby's mouth, on a treat, in the food, or in some peanut butter in your hand.
Ingredients
Organic Cold Pressed Hemp Seed Oil, Organically grown CBD-rich Hemp Extract, Vitamin E
Concentration
250mg cannabidiol (CBD)/1oz bottle
Suggested Use
1 to 2 drops for every 5 pounds for your furry friends. Best absorbed if placed in a sticky treat like peanut butter or if rubbed into the soft area of the ear. You can also put into a pill pocket or sprinkle into food.
Third Party Tested
Not intended for use under the age of 18. Our products have not been evaluated by the FDA. This product is not intended to diagnose, treat, cure or prevent any disease.