Add your review
Review Four Sigmatic Mushroom Coffee Latte w/Maitake, 10ct
Four Sigmatic Mushroom Coffee Latte w/Maitake, 10ct
$19.99
($19.99 Incl. tax)
Reach for Mushroom Coffee Latte with Maitake & Chaga. Sip the creamy coffee you love, with 0 grams sugar, and the benefits of maitake, chaga, and mucuna. Sweetened with superfoods, enjoy a paleo, and dairy-free keto coffee that you'll love.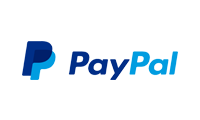 YOUR NEW IN-BETWEEN MEALS DRINK
Formulated for in-between meals, Mushroom Coffee Latte is the creamy treat you're looking for. Maitake and Chaga hook you up with antioxidant properties, polysaccharides, and beta glucans known to support overall wellbeing. Then mucuna provides stress support as an adaptogenic herb used traditionally in Ayurvedic medicine. To give it the classic sweet latte taste while keeping it keto, we use superfood sweetener lucuma. This superfood has a naturally sweet taste without any grams of sugar. Vegan, dairy-free, certified paleo, this keto coffee latte fits into any day, and will even save you $ on your usual coffee runs.